Formation and Upstairs at Eric's (1982)
Having spent her teens singing in various punk and blues bands in her home town of Basildon, Alison Moyet placed an advert in the UK weekly music magazine Melody Maker in late 1981 asking for musicians to form a "rootsy" blues band after her most recent group the Screamin' Ab Dabs had broken up. She was surprised when the only reply she received was from Vince Clarke, a fellow Basildon native who had recently stunned the music press by quitting Depeche Mode after their debut album and three hit singles, all of which he had written. Despite growing up in the same town and having attended the same Saturday music school when they were eleven years old, Moyet and Clarke did not know each other well and had never spoken to each other before. Moyet had been in the same class at school as Clarke's future Depeche Mode bandmates Martin Gore and Andy Fletcher but had little contact with Clarke himself, remembering him as an outsider who with his brothers would wear T-shirts proclaiming their Christianity.
You and Me Both and break-up (1983)
After releasing "The Other Side of Love" in the UK in November 1982, a non-album stop-gap single which reached number 13 in the UK singles chart, the duo went back to Blackwing to record their second album. However, by now there was growing tension between the pair. Clarke had always seen Upstairs at Eric's as a one-off project and had to be persuaded to make another Yazoo record by his publishers, who felt it would not go down well if he was seen to walk out of a second band within a year of the first. Compounding this were issues of self-esteem for Alison Moyet. Only 21 years of age, Moyet was struggling to come to terms with being in the spotlight and the pressures of sudden fame, and she resented the fact that Clarke was leaving her to carry out all the promotional work for the records by herself. Unlike their first record, the second album was made over a longer period of four months and with Clarke and Moyet rarely in the studio together at the same time: Clarke would record instrumental tracks in the morning, and Moyet would come in during the evening and record her vocals.
---
Band Members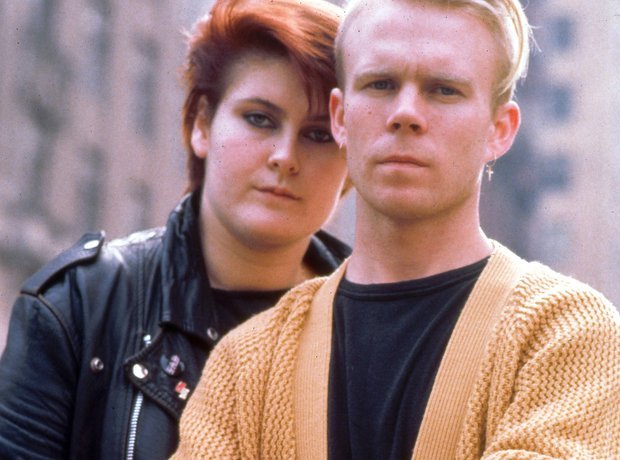 ---
Discography
This is a discography for the 1980s synthpop duo Yazoo. Their debut studio album Upstairs at Eric's achieved platinum status both in the UK and the US. Yazoo had success during the early part of the decade with two hit studio albums and five hit singles. Since their split in 1983, there has been some commercial success with releases of compilation albums and remixed singles across Europe and the US.